Uniconta Cloud Based ERP Solution – HubBroker ApS Provides This Efficient
& Scalable Service
Uniconta – Cloud Based ERP Solution
Uniconta, cloud based ERP solution via HubBroker ApS. We develop integration app for various cloud based ERP solution and accounting system for webshops and other businesses.
HubBroker ApS is verified and well-known partner at Uniconta, cloud based accounting system. We offer customized EDI document solutions as per the demand of client.
We develop the following functionalities: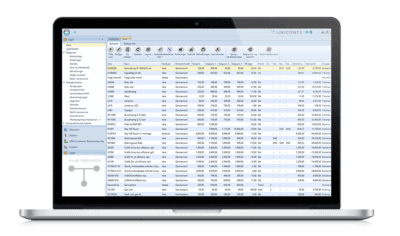 Export of Customer Invoices
HubBroker ApS export booked customer invoices from your system to our integration platform, after that our automic document interchage system will convert and validate the invoice. Moreover, we verify the format of the invoice according to the format your customer requires for the electronic exchange.

All exported invoices can be tracked, monitored, and uploaded.
Imports of Customer Orders
HubBroker ApS receives EDI orders from your customers according to the customer's preferred exchange method, and according to the format your customers use. After receiving the EDI order, data is converted and validated, so HubBroker ApS Integration Platform (iPaaS) can import order data electronically for your system or order system.