Microsoft Dynamics
365 EDI Integration
Microsoft Dynamics 365 ERP
Microsoft Dynamics 365 ERP is the well-known name in cloud based accounting software and services. This system's API integration is easy in various webshops, ecommerce sites and other business applications.
HubBroker ApS offers Microsoft Dynamics 365 support and maintenance services in UK. We experts develop various functionalities to make our client's work easy.
Microsoft Dynamics 365 Support Services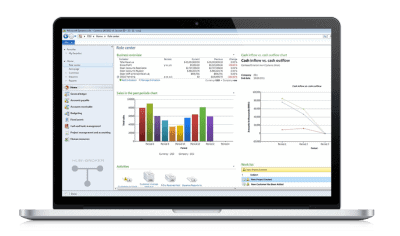 Export of customer invoice
HubBroker ApS exports customer invoices from client's system to our integration platform (iPaaS). Our platform converts and validates invoice according to desired format of customer. Then after this file sends to Microsoft Dynamics CRM for the electronic exchange.
Customers can track, monitor and upload all exported invoices through our iPaaS.
Imports of Supplier Invoices
HubBroker ApS imports supplier invoices from Microsoft dynamics 365 CRM. These invoices are exchanges in desired format to your suppliers that they want to use. Received invoices of suppliers are converted and validated accordingly. HubBroker Aps imports these data invoices electronically into their integration platform.
Imports of customer order
We receive EDI orders from our customers' client as per our clients' preferred exchange method and as per the format used by your customers. After importing customer orders, our experts convert and validate these data.
Import of warehouse data
HubBroker ApS loads inventory and product lists from the supplier's system or webshop. Therefore, data can be imported electronically to our system.
Import of Web Order
HubBroker ApS imports order data from your webshop or ecommerce store and transforms into desired format. Our experts validate these data in desired format. So, we can send error free documents within given time. Then after, we send data directly to your system via Microsoft Dynamic 365 in UK.
Easy Solution - Anywhere, Anytime Accessible